Who is eligible for the Japan Rail Pass
The Japan Rail Pass is a special discounted service, created for foreign nationals, visiting Japan for tourism purposes, with a maximum stay of 90 days. Please read the eligibility requirements carefully before continuing to making a JR Pass purchase.
The Japanese Rail Pass is available to all foreign nationals who are visiting the country for a short period of time and have obtained a Japanese Tourist Visa. The Tourist Visa allows for a stay of up to 90 days in the country. This rule applies to all visitors - adults, children, tourist groups etc.
If you are a foreign resident holding a working, student or permanent resident visa for Japan, you are not eligibile for the Japan Rail Pass since this would mean you have a permanent and not a Tourist Visa in your passport.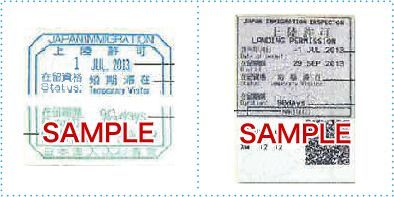 Remember that the Tourist Visa is the only visa, which allows you to obtain and use the Japan Rail Pass.
Note: The Japanese Immigration Laws have a very strict policy, which regards the Temporary Visitor visa as the only valid stamp for you to receive and use the Japan Rail Pass. Be aware as there are other types of visas, allowing for a short-term entry but are not eligible for the Pass.